Sometimes an extension, a reconfiguration or refurbishment just isn't enough – that's where 'new build', 'self-build' and 'Grand Designs' comes in!
DNA architecture have years of experience realising our clients desires and aspirations, turning a muddy plot of land into a stunning new home.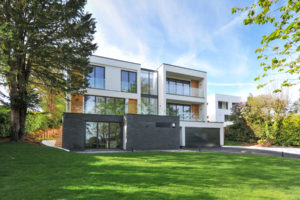 From our award-winning contemporary home in Trelawne, Guildford to the generously proportioned, Georgian inspired detached home in Esher Surrey, DNA architecture have completed hundreds of residential and self-build projects across South West London, Surrey and beyond.
With any residential new build or self-build project Planning, Cost and Timescale are all absolutely vital elements. A project of this size should not be undertaken without expert advice, whatever you see on TV. This is your dream home and most probably all of your life's savings, so contacting DNA architects to help you design, plan, manage and cost out your project can save you time, money and months of headaches and stress.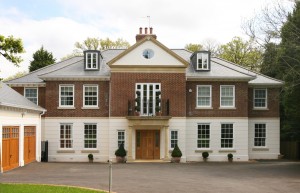 Also by working an architect like DNA, you as the client get to do the fun bits and not the dirty work! A key and fun part of embarking on any self-build/new build project is the design process. DNA take a holistic, yet pragmatic approach to designing your dream home. We recommend contacting us for an initial meeting, then, prior to your appointment collect images for inspiration to help us understand what you require.  You might also like to check out some DNA's previous new build projects to fuel your imagination.
It certainly doesn't hurt to dream but while doing so why not fill out our short questionnaire to help you understand the practical questions that DNA would need to know at the outset of any project.